Oe Town Volunteer Tour Guides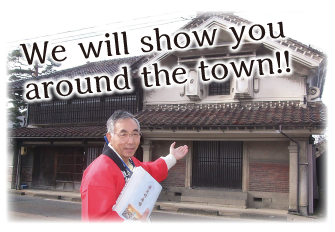 Our local tour guides will take you to the must-see tourist attractions in the town such as Tateyama Park (or also known as Nipponichi koen), the traditional street where the Mogami River transport flourished and the atmosphere of the old days still remains, and more. You can enjoy the folklore narrated by our tour guides in Yamagata dialect.
●Fees for a tour guide/
2,000yen (a half day), 4,000yen (a full day)
●Contact Oe Town Sightseeing Product Association for reservations.